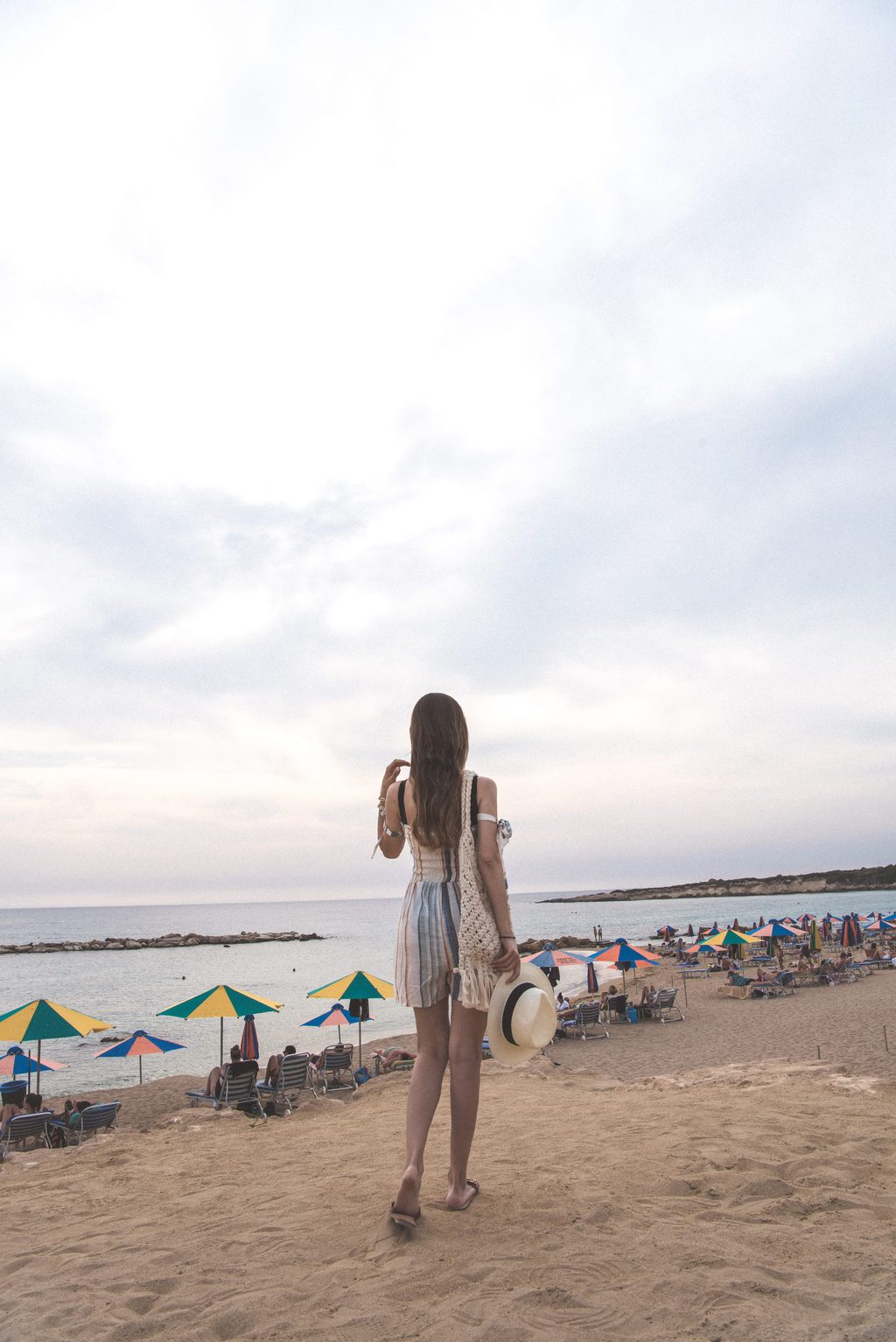 Cyprus, Pafos. Corallia beach
According to the weather forecast, it was promised rains, we decided to catch the last days on the beach! By the way, do you know my favorite beach in Paphos? Corallia Beach!
Of course, in Cyprus there are no bad or ugly beaches, just like from an advertising booklet. But it is on Paphos that I like Corallia the most! Surely you know it. It is located away from the main street, the first bus stop that goes from the harbor.
It miraculously combines all my preferences!
Firstly, there are no strong waves! The sea is calm, gentle, calm, even when waves are raging on Coral Bay. And this beach is smaller in area than Coral, so it looks at times more comfortable and interesting, some kind of homely atmosphere is created. I love to be here!
Secondly, on Coralia Beach you get unrealistic beauty photos! This is a godsend for those who love taking selfies or landscapes. Not once noted that Coralia looks more presentable in the photo than the neighboring beaches. What's the secret?
People! I know, in Cyprus, the problem is to find a secluded place! On Coral, of course, it is also crowded during the season, but not like on the crowded Coral. And if you arrive early in the morning, you can take gorgeous photos on a deserted beach and meet the dawn! Indescribable sensations of beauty and harmony!
And then, here is very convenient to relax with children. A beach with fine sand, deckchairs – for two sun loungers and an umbrella for the whole day only 7.5 euros! As befits in Cyprus, two restaurants at each end of the beach, in the left there is even a playground. Small, but all the kids have fun and activity.
If you will be in Cyprus, do not be lazy, be sure to visit Corallia Beach! And later, tell me your impressions!
With which principle do you choose beaches: just to swim or ideal according to personal preferences? And which ones do you prefer: beautiful stony or comfortable sandy ones?
Don't forget to see my post about Paphos old center here and Cyprus November weather here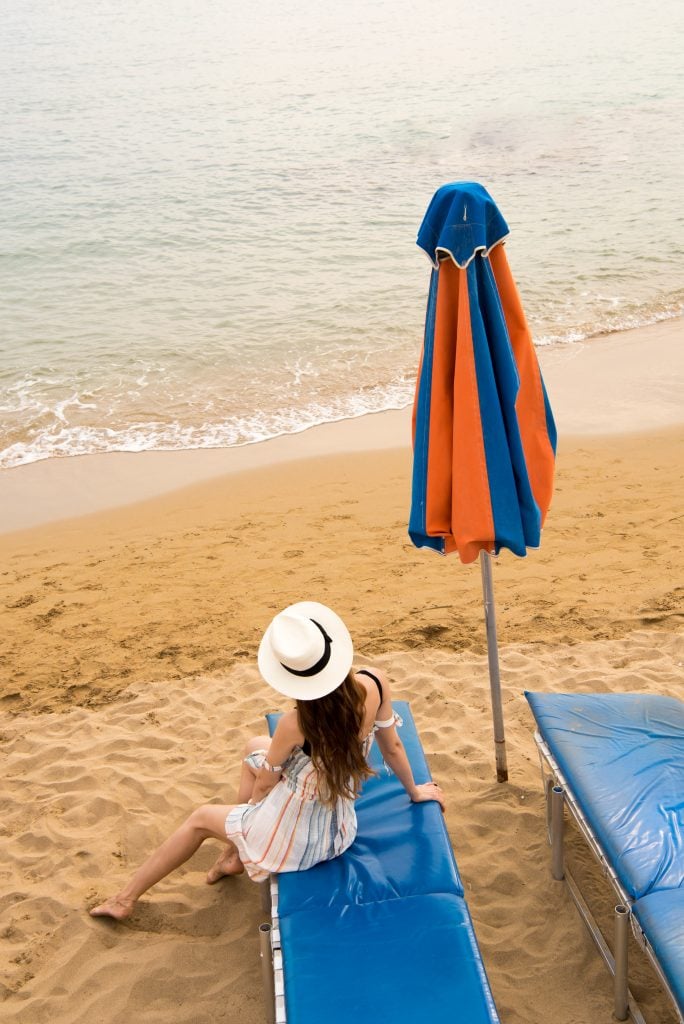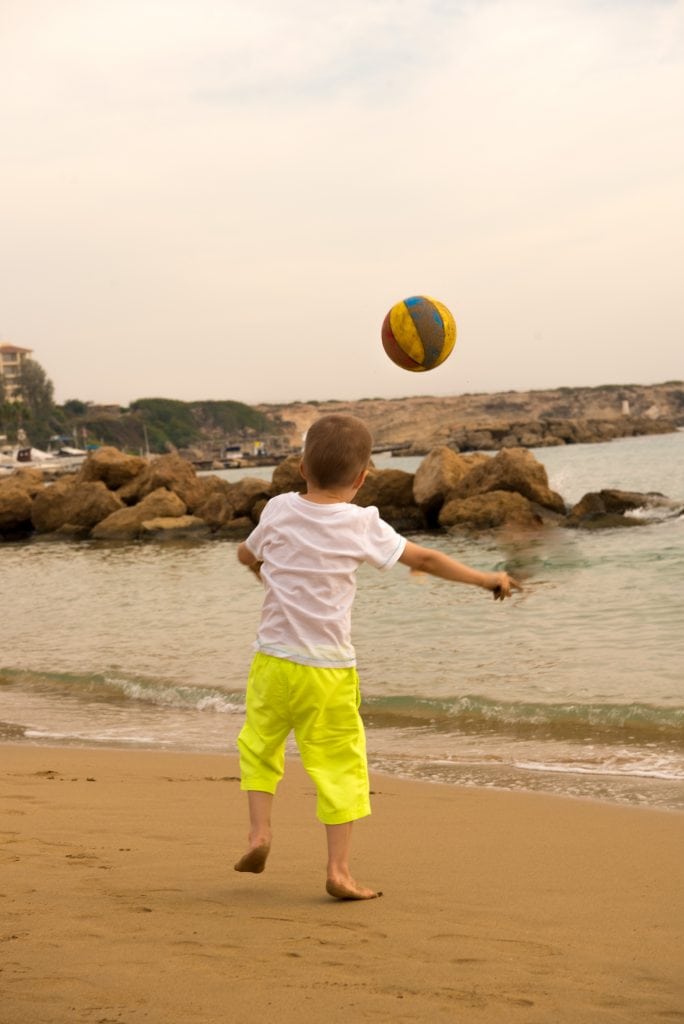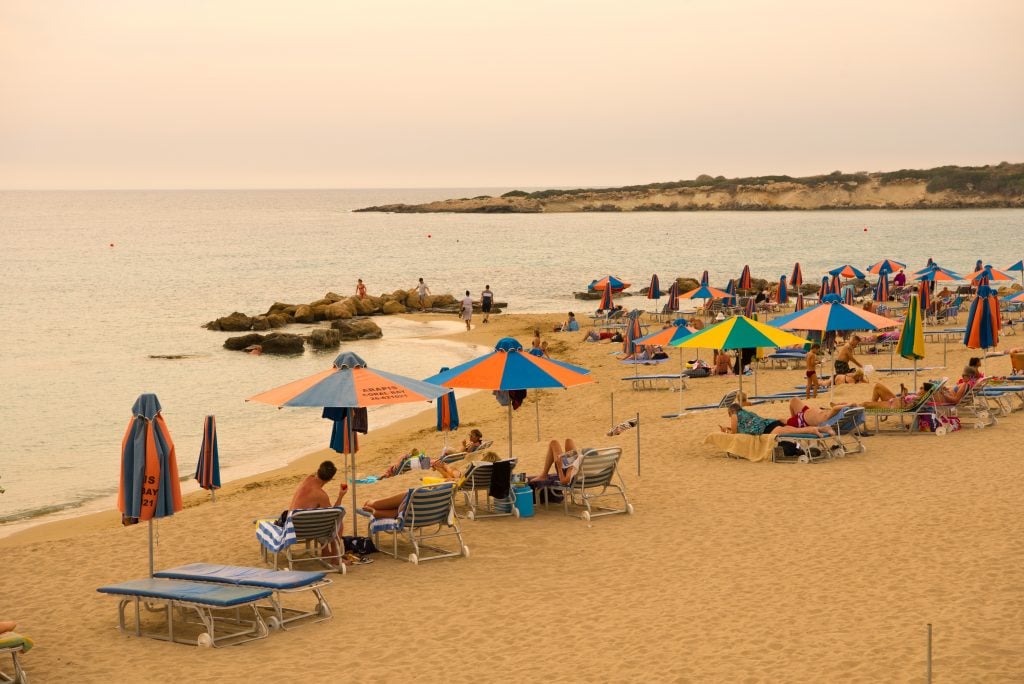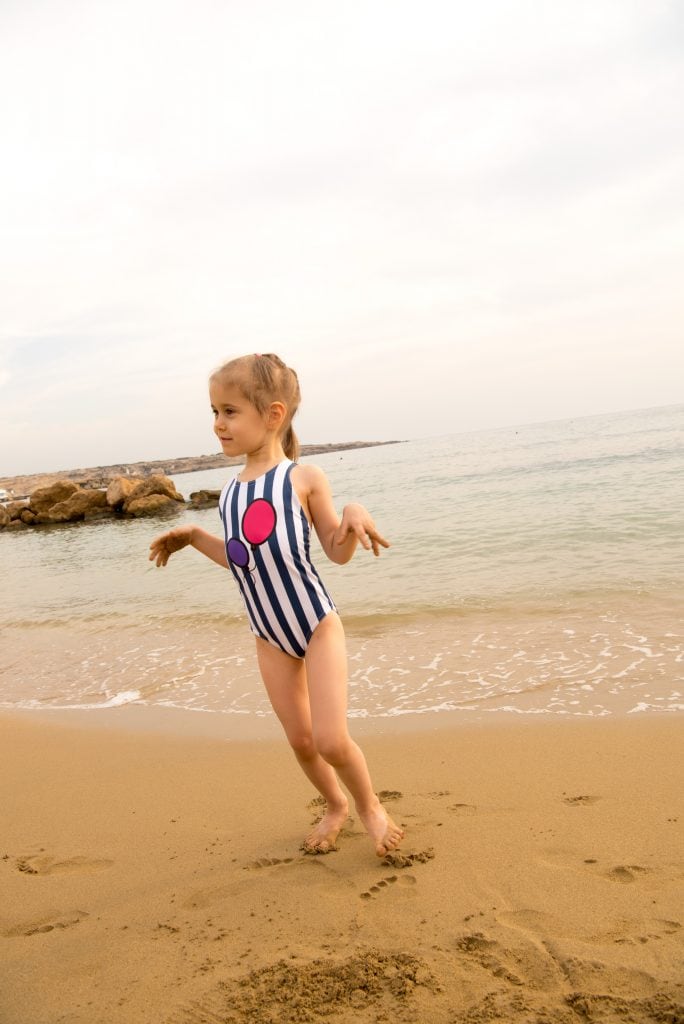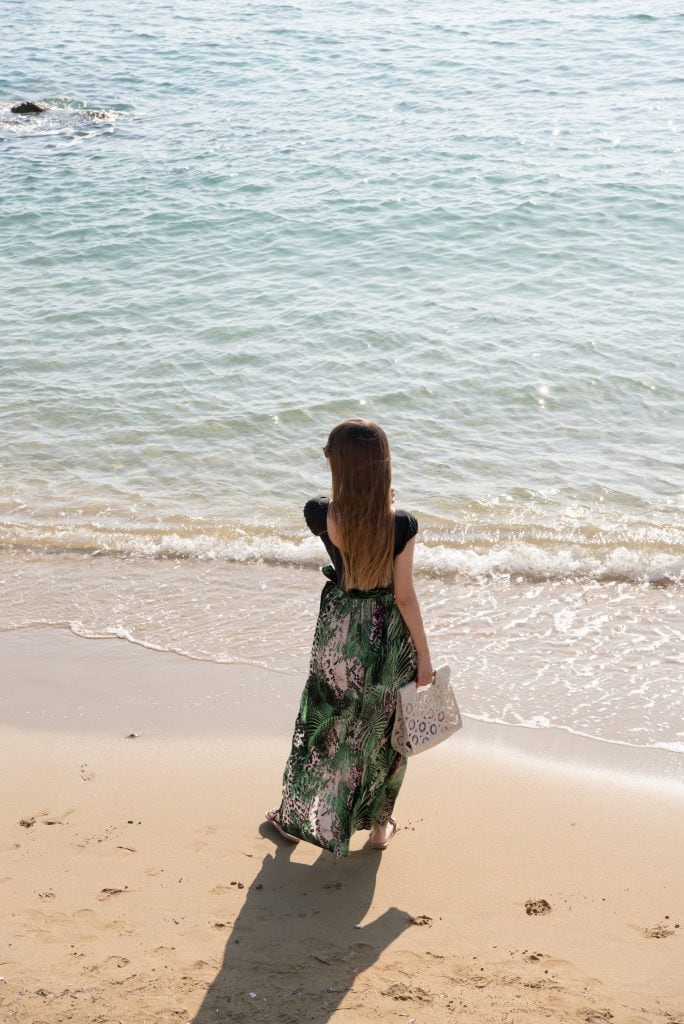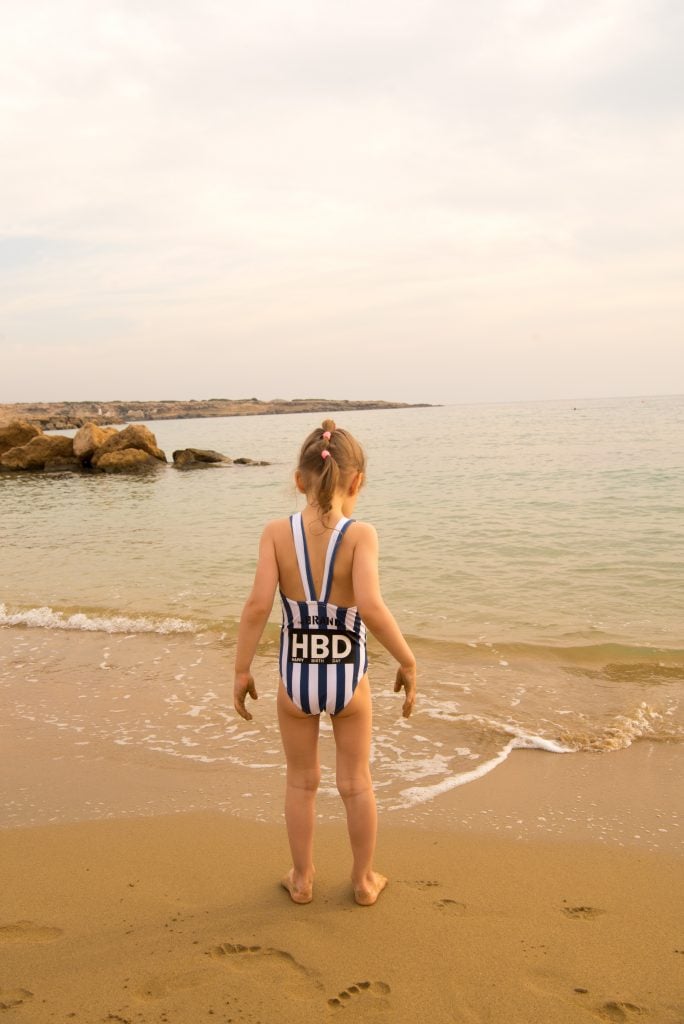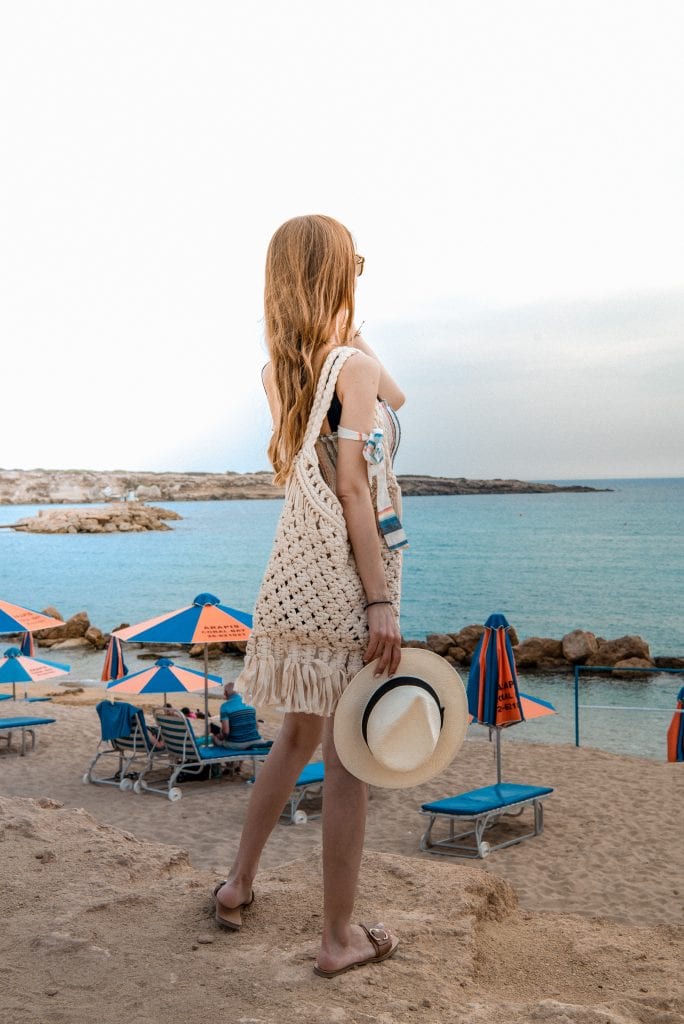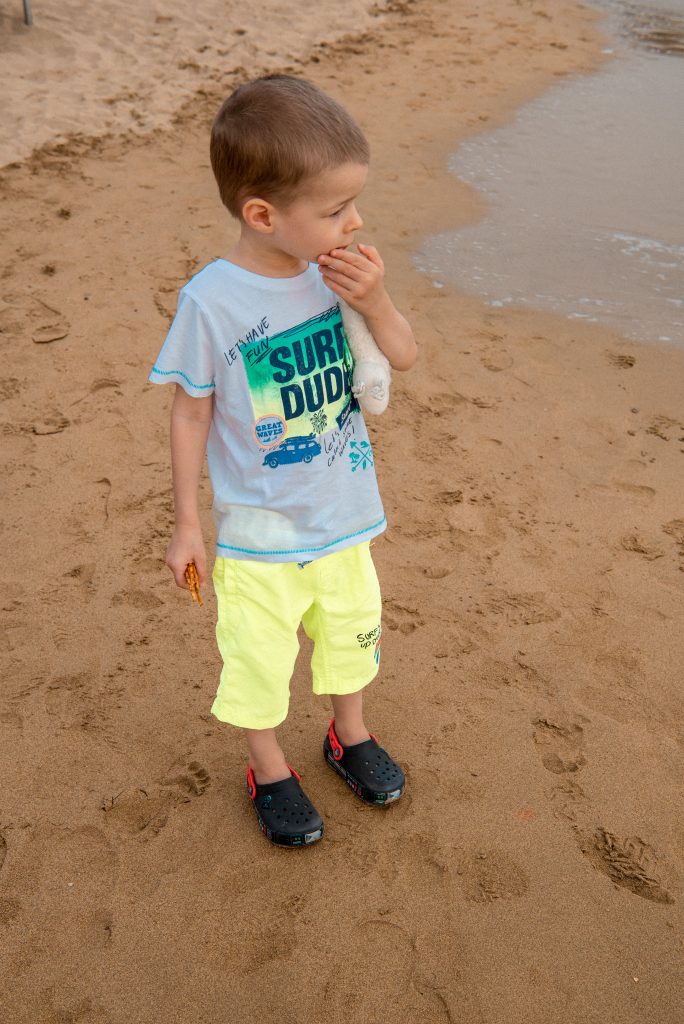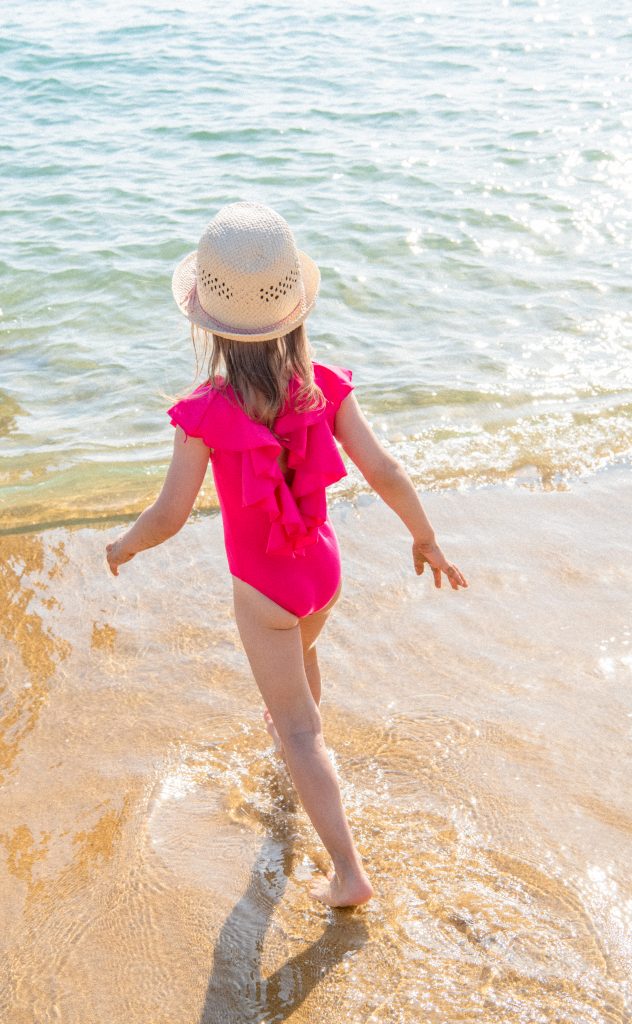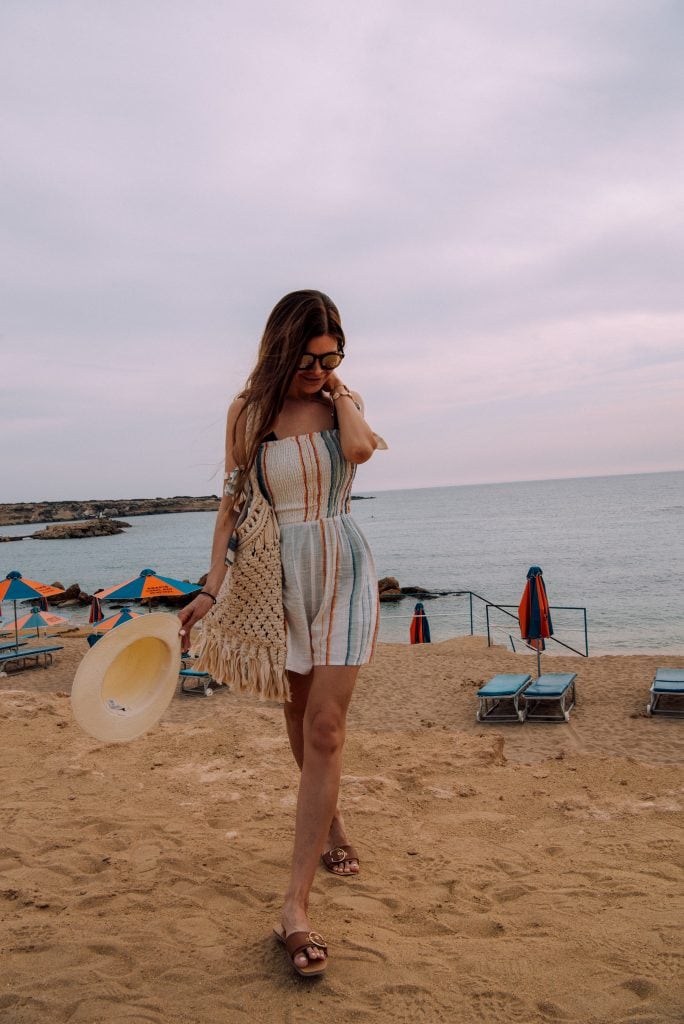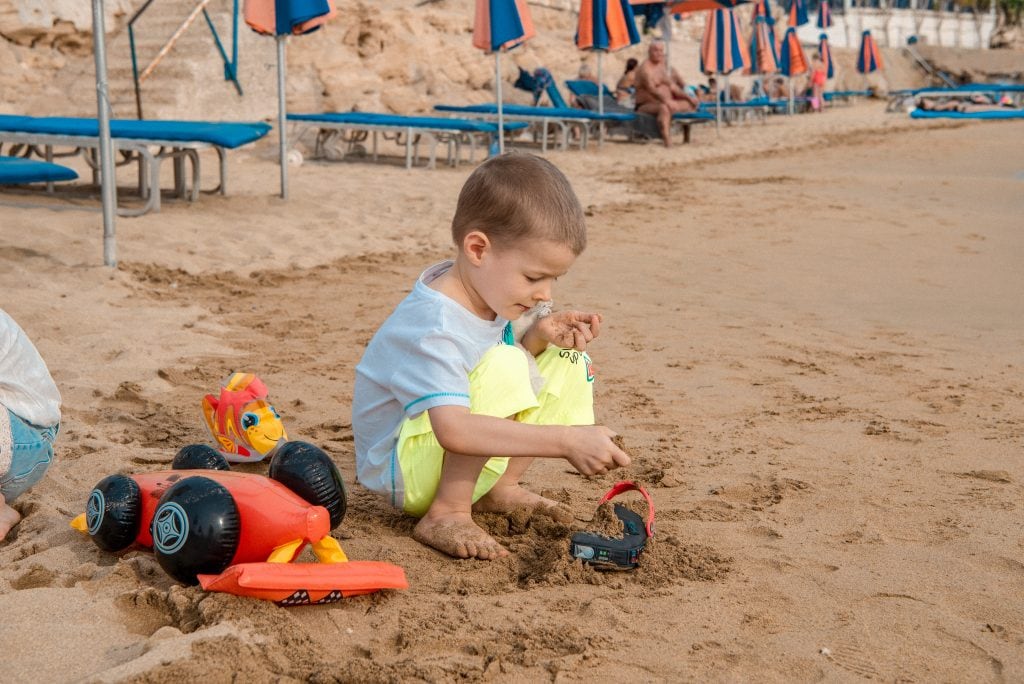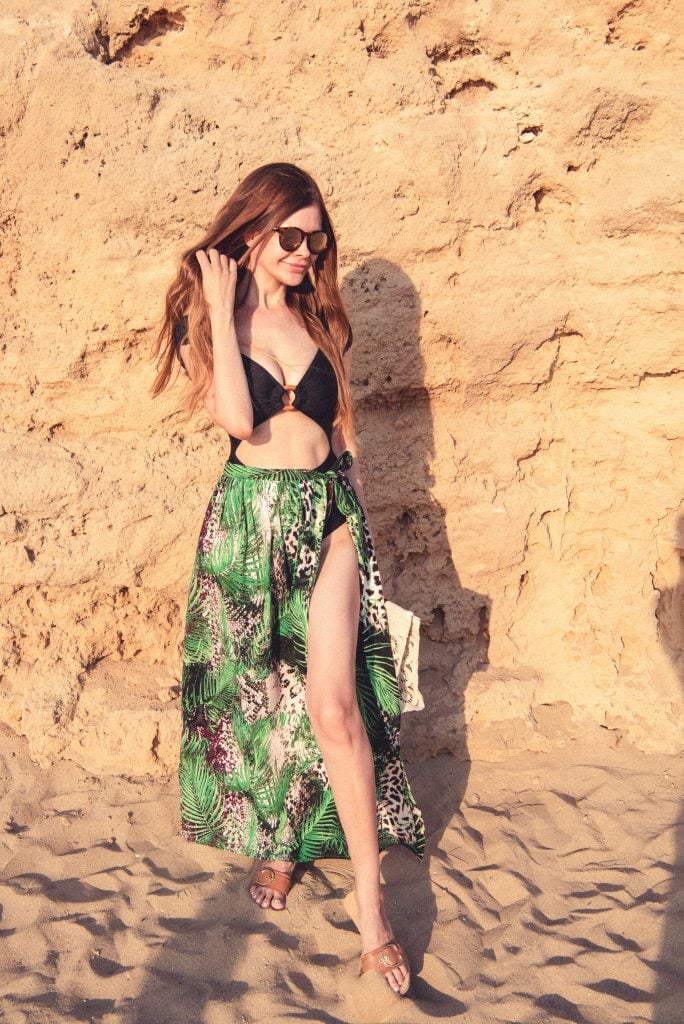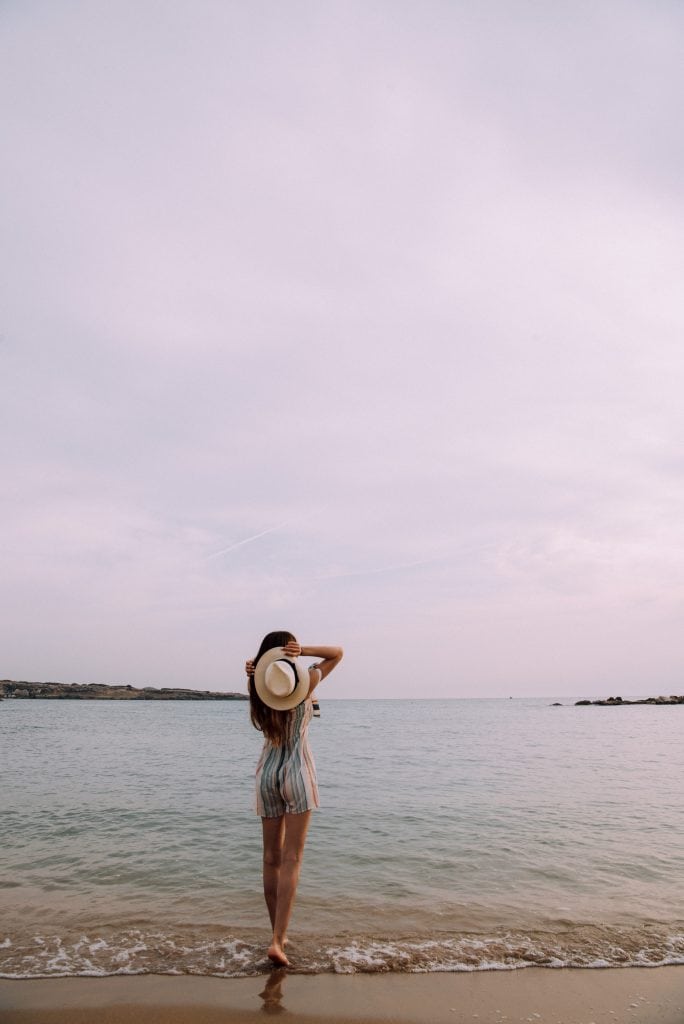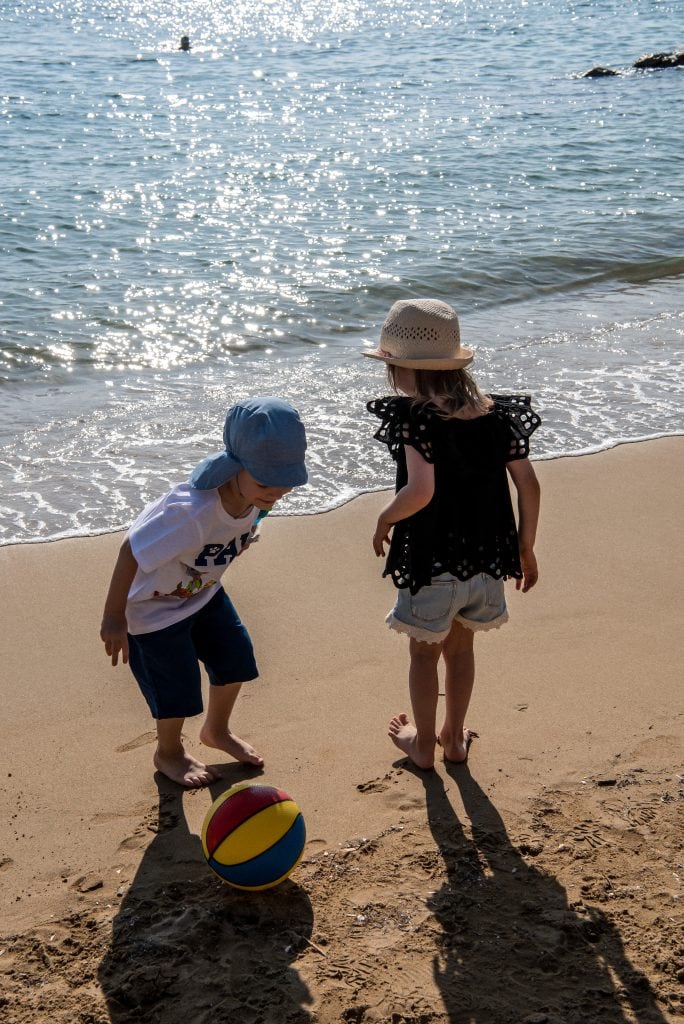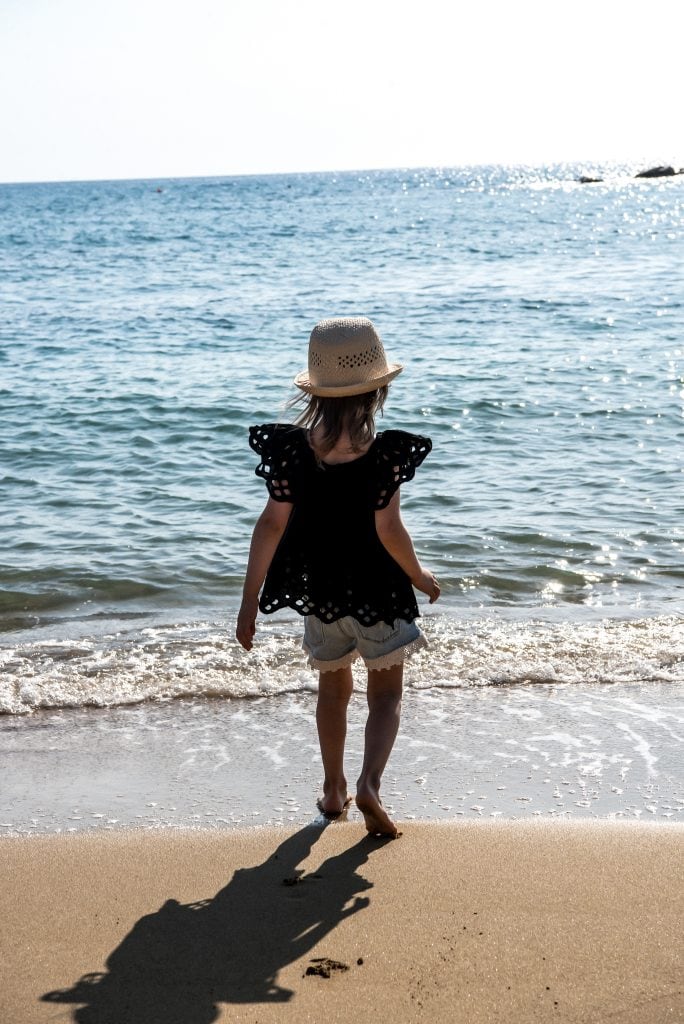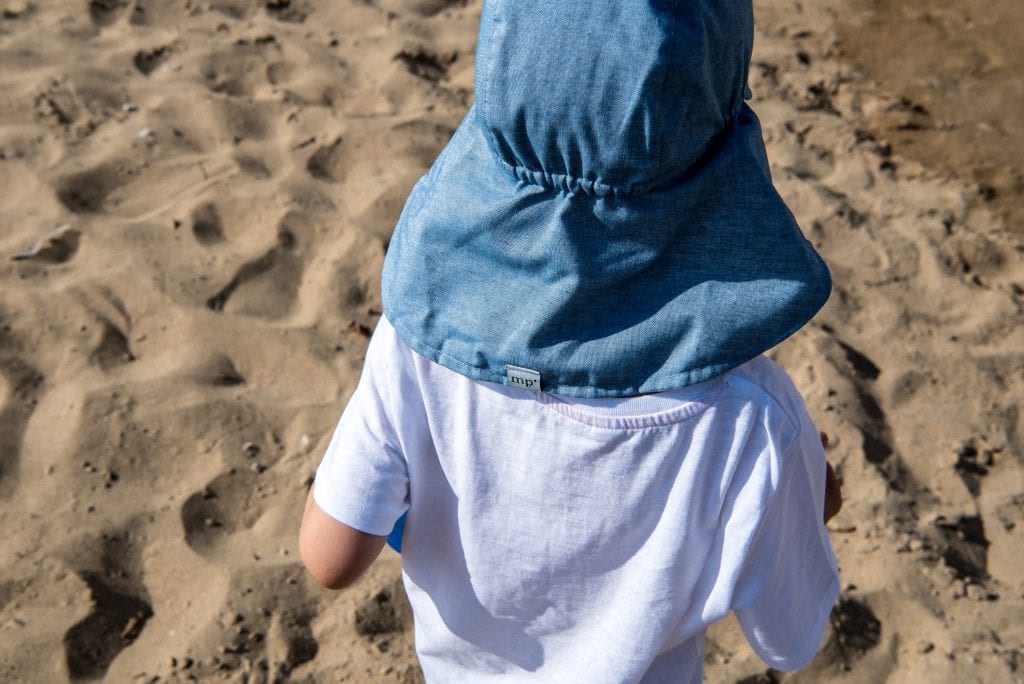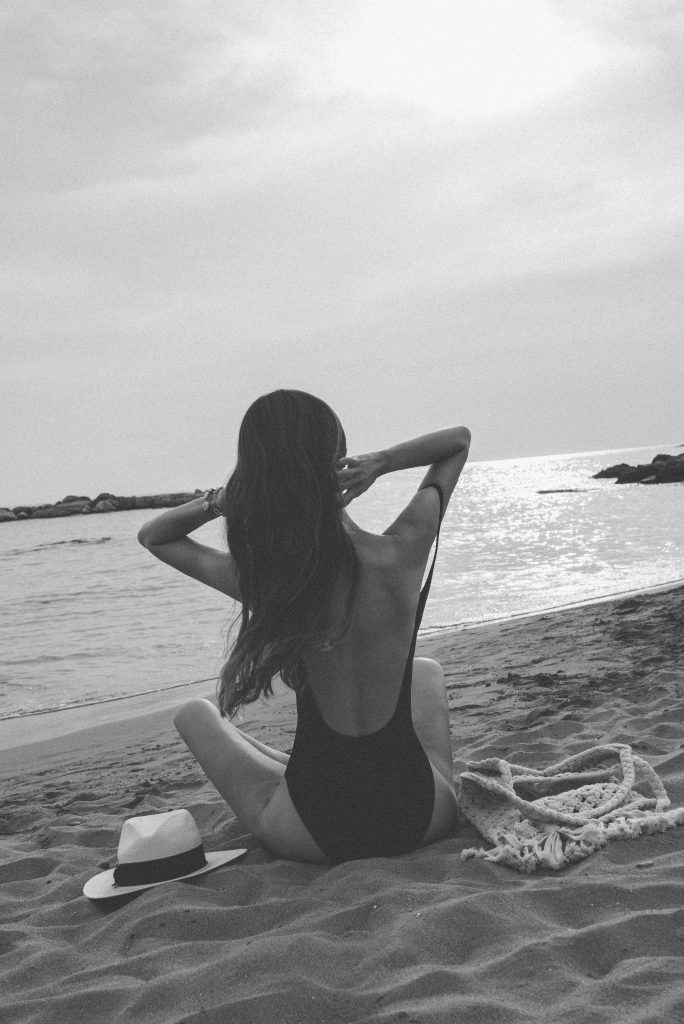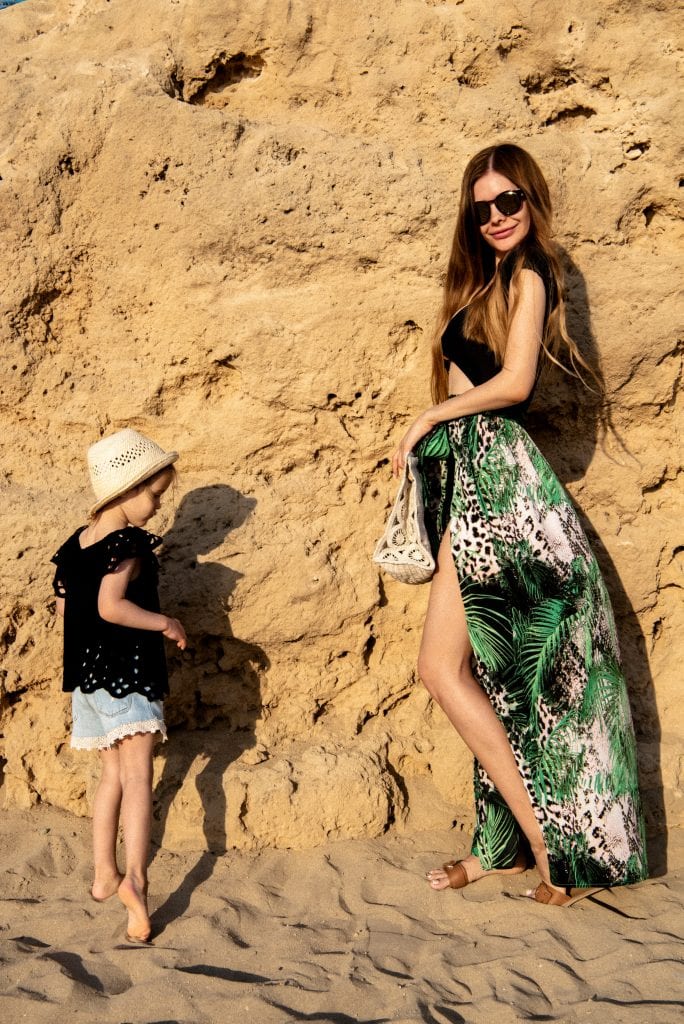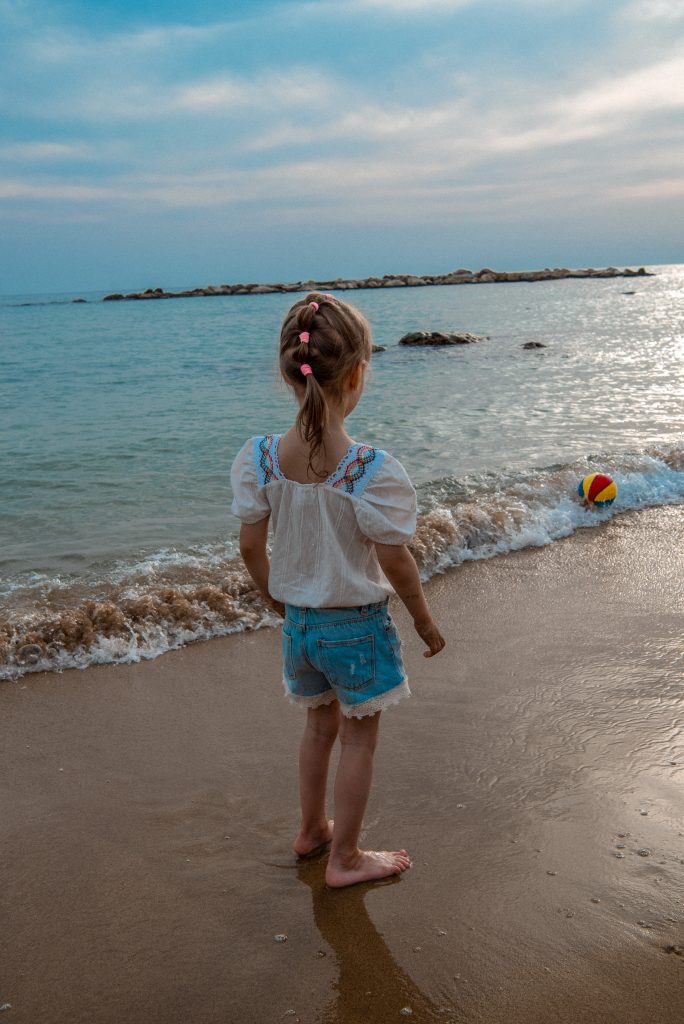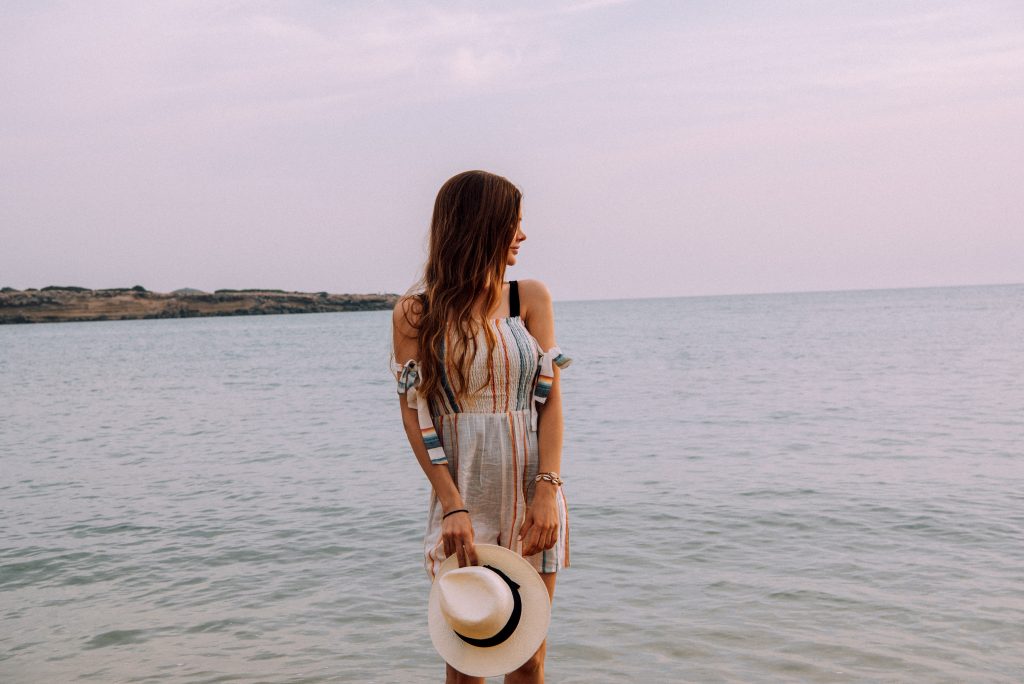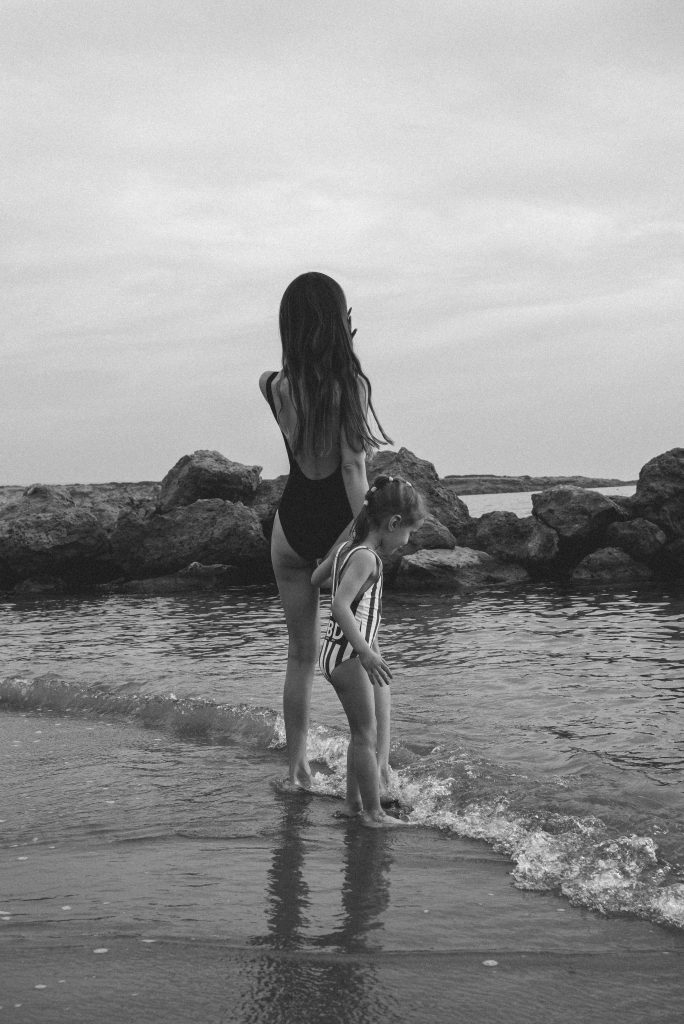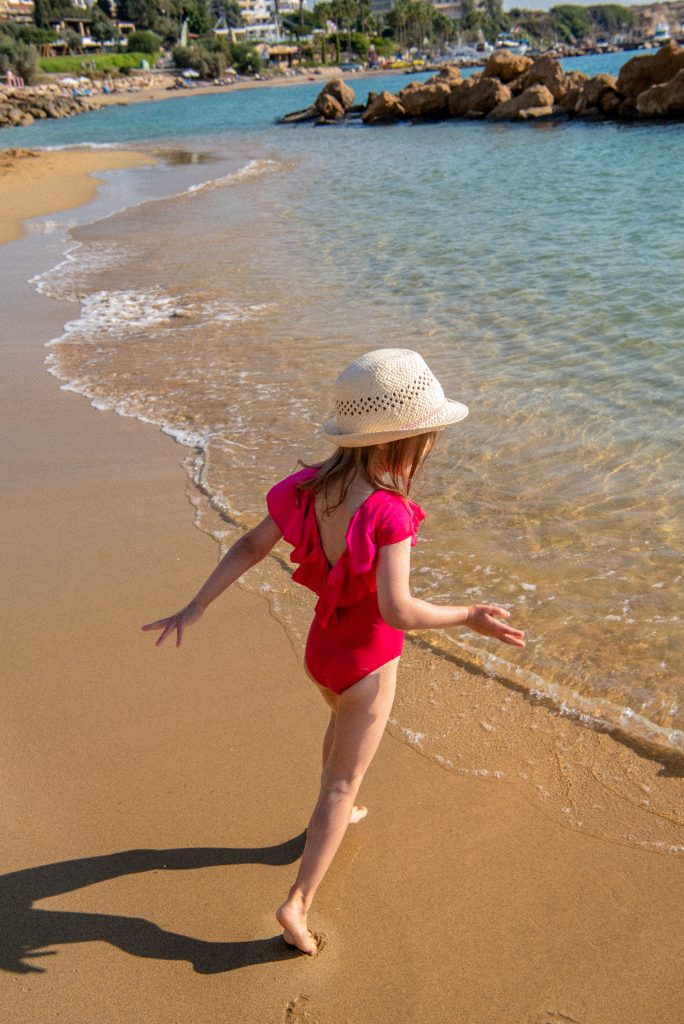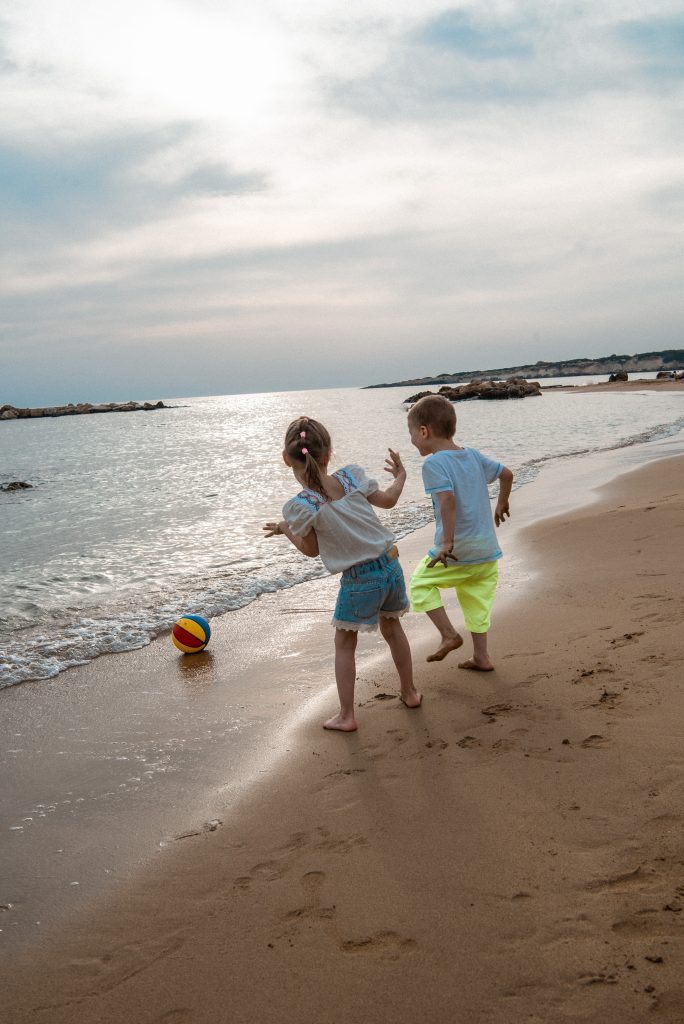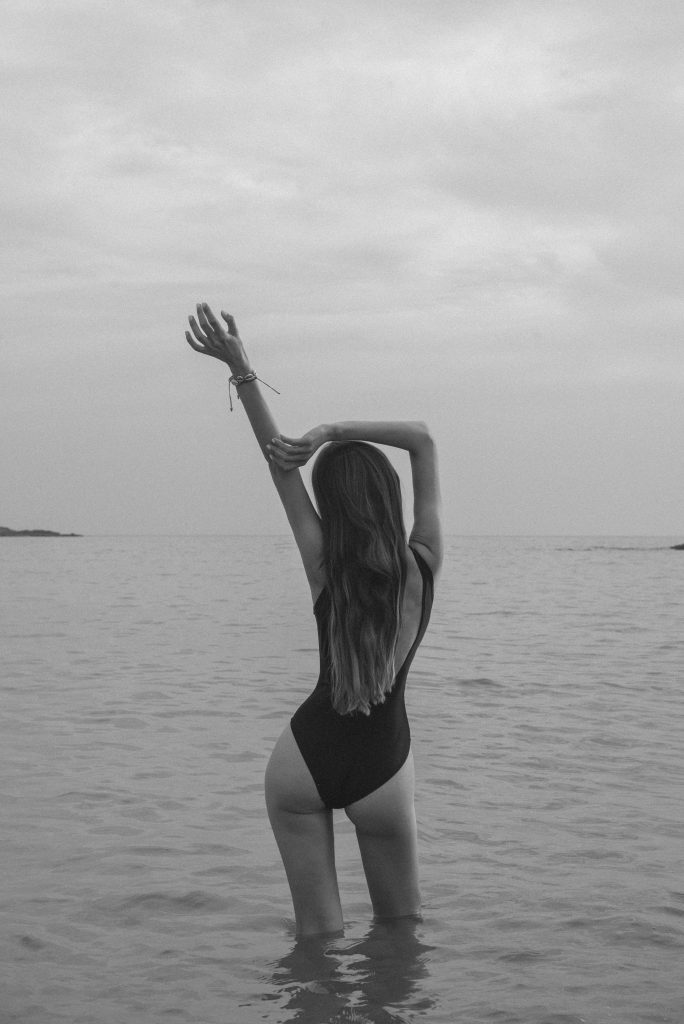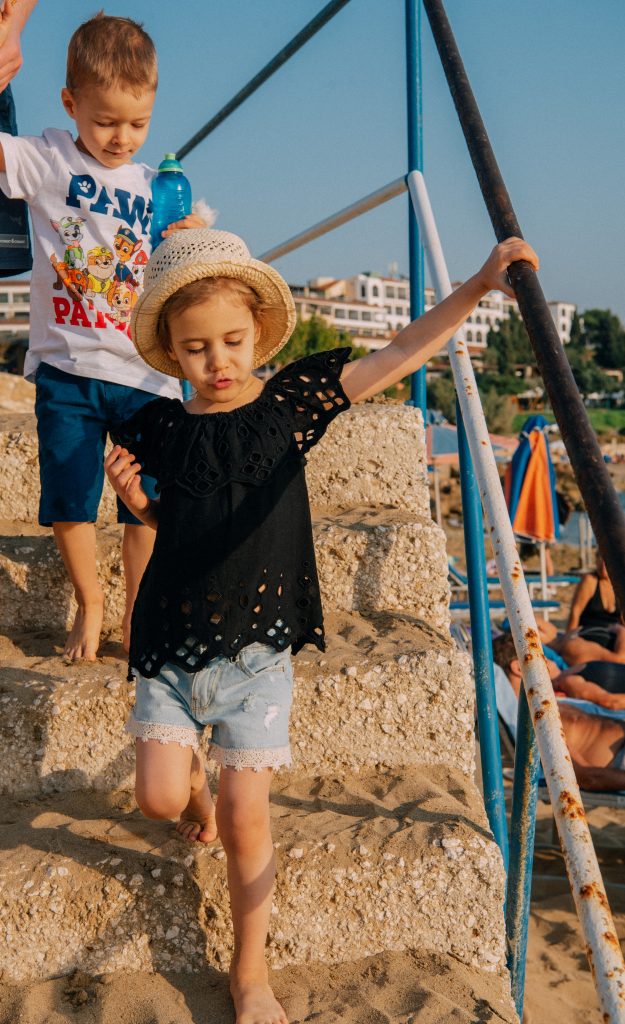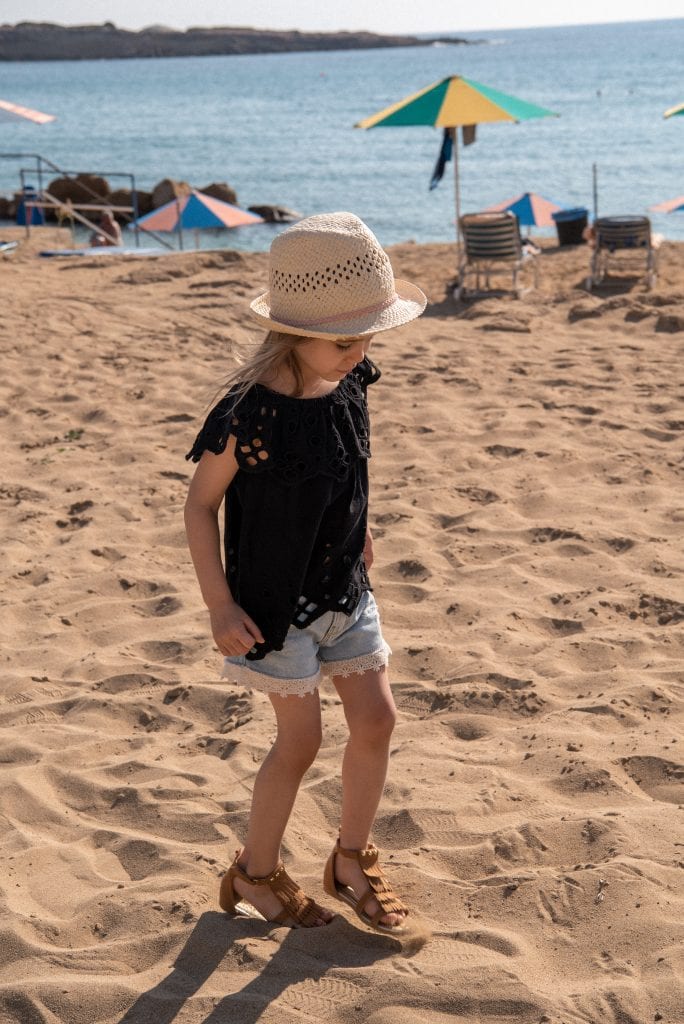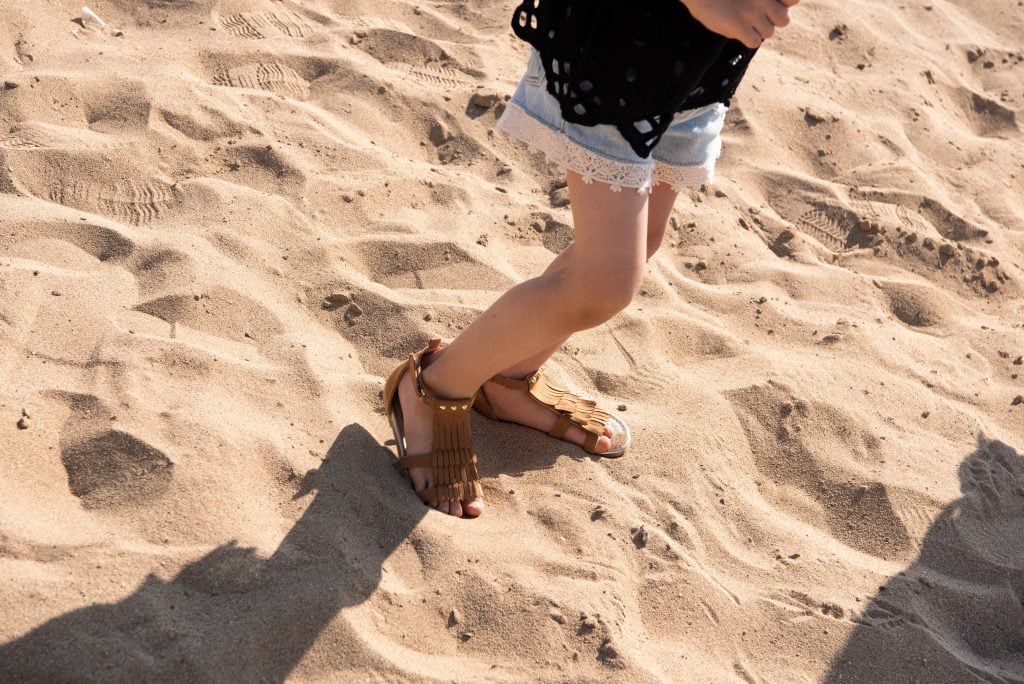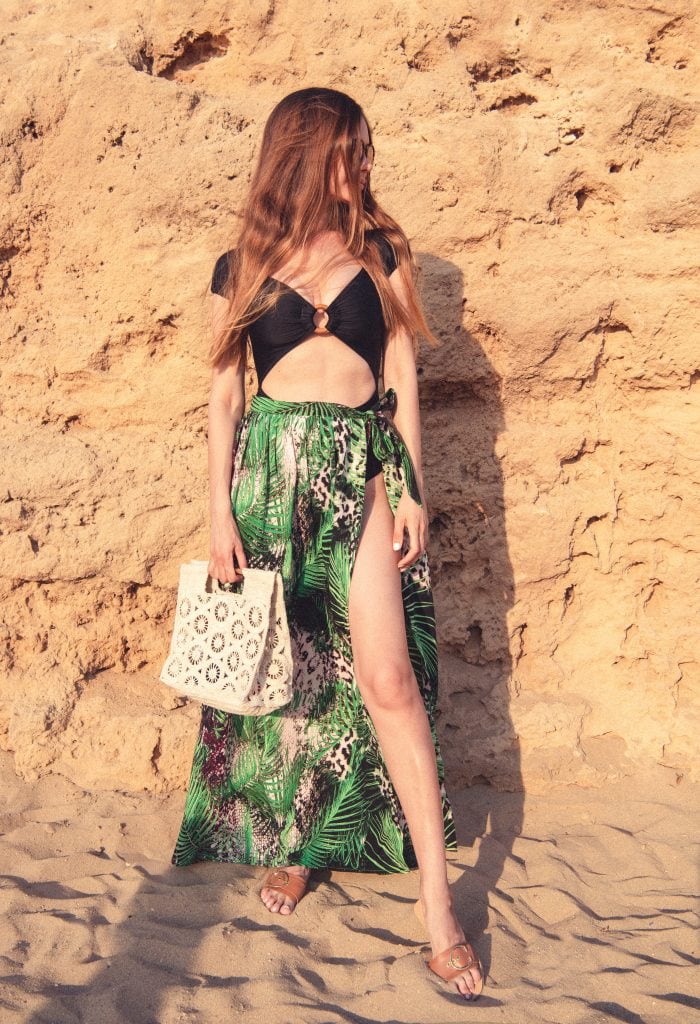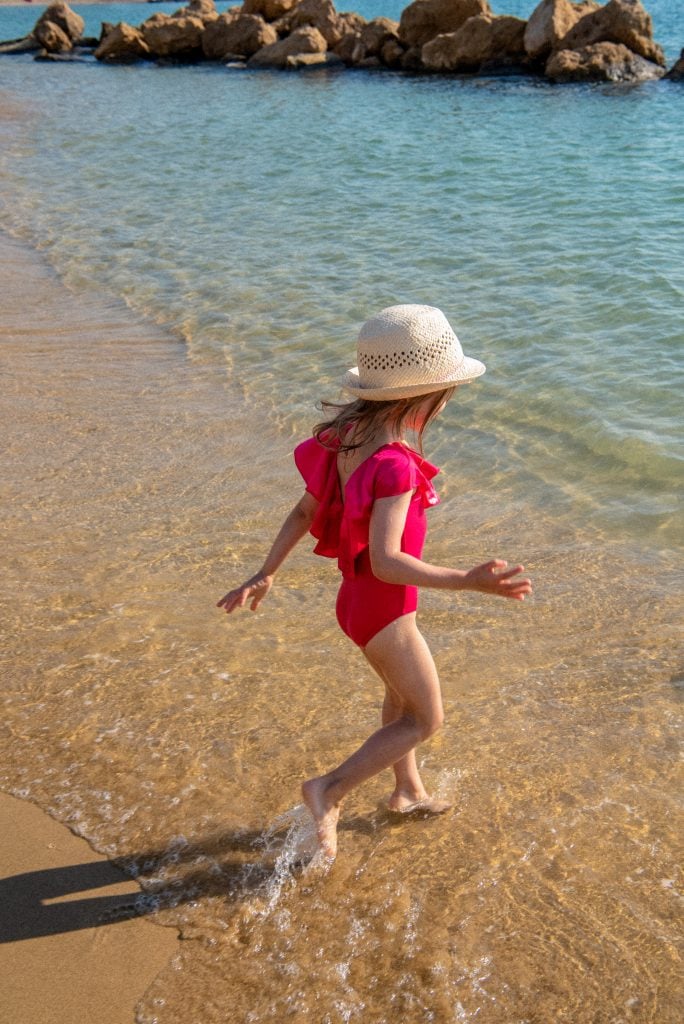 По прогнозу погоды в ноябре на Кипре обещали дожди, мы решили ловить последние денечки на пляже! Кстати, знаете мой любимый пляж на Пафосе? Corallia Beach!
Конечно, на Кипре вообще нет плохих или некрасивых пляжей, все как с рекламного буклета. Но именно на Пафосе мне больше всего нравится Corallia! Наверняка вы его знаете, он расположен подальше от главной улицы, это первая остановка автобуса, который идет со стороны гавани.
В нем удивительным образом сочетаются все мои предпочтения!
Во-первых, здесь не бывает сильных волн! Море спокойное, ласковое, полный штиль, даже когда на Coral Bay бушуют волны. И этот пляж меньше по площади, чем Coral, поэтому смотрится в разы уютней и интересней, создается какая-то добрая домашняя атмосфера. Я люблю здесь бывать!
Во-вторых, на Corallia Beach получаются нереальные по красоте фото! Это находка для тех, кто обожает делать селфи или снимать пейзажи. Не раз отмечала, что именно Coralia выглядит более презентабельно на фото, чем соседние пляжи. В чем секрет?
Народ! Знаю, на Кипре проблема найти уединенное место! На Коралии, конечно, тоже в сезон многолюдно, но не так, как на переполненном Корале. А если приехать рано утром, то можно сделать шикарные фото на безлюдном пляже и встретить рассвет! Непередаваемые ощущения красоты и гармонии!
И потом, здесь очень удобно отдыхать с детьми. Пляж с мелким песочком, шезлонги – за два лежака и зонтик на весь день всего 7.5 евро! Как и положено на Кипре, два ресторана в каждом конце пляжа, в левом даже есть детская площадка. Небольшая, но все таки деткам развлечение и активность.
Будете на Кипре, не поленитесь, обязательно посетите Corallia Beach! Расскажете потом свои впечатления!
По какому принципу вы выбираете пляжи: лишь бы искупнуться или идеальные по личным предпочтениям? А какие предпочитаете: красивые каменистые или удобные песчаные?
Куда пойти после посещения пляжа можно почитать здесь