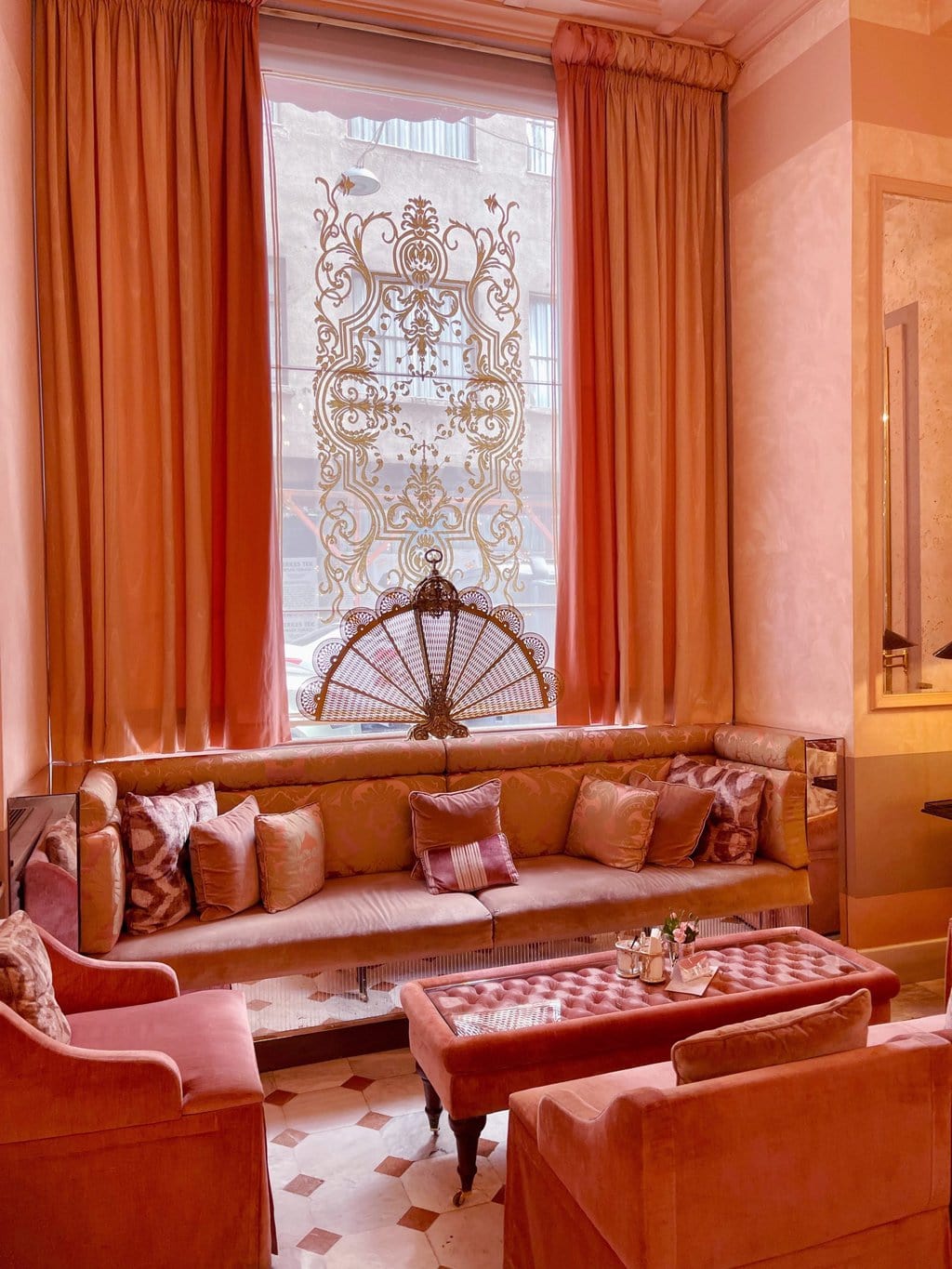 Patisserie De Pera. Istanbul
Patisserie de Pera, one of Beyoğlu's most famous and old names, gets the value it deserves as it is located within a hotel.
The 121-year-old Patisserie de Pera was completely renewed with the design of Anouska Hempel, known as the queen of decoration. Hempel, an interior designer of New Zealand origin, is a famous name especially in London. He is also a cinema-TV star and the owner of Blakes and Hempel hotels. Hempel is also a productive name in home, restaurant, garden, furniture, yacht and fashion design. Exhibitions of the clothes he designed at New York Metropolitan Museum and London V&A Museum, Tom Aikens' restaurant in London, and Lokum's Istanbul and London stores are some of the works he has undertaken.
For Patisserie de Pera, he created a design idea that respects the past and values of the patisserie due to its story and deep-rooted history, and does not compromise on nostalgia.
In addition to Hempel's new design, there are also innovations in the menu. Coffee, strawberry, vanilla macarons, homemade chocolates; There are eclairs prepared with new recipes, cakes and sandwiches dominated by French flavors such as opera cake and Paris-Brest. Service is still done with crystal tea glasses, silver cutlery, porcelain plates and lace napkins, just like in the early days of the patisserie. In the early hours of the morning, the smell of croissants fills Patisserie de Pera. In Pera's mornings that make you feel like you are in Paris, coffee and croissant are 15 TL between 07.00-08.30. Let us also remind you that there is a takeaway service for local people and they prepare personalized cakes for birthdays. You can also visit the renewed venue in the evening. There are discounts between 18.00-20.00.